FM:Systems
About the author
More than 1,500 organizations worldwide trust FM:Systems to transform their workplace experience and bring employees together in exceptional, healthy workplaces that enhance productivity and delight occupants. Recognized as a market leader, our suite of digital workplace solutions provides actionable insights to optimize every facet of your real estate portfolio and ensure your workplace is prepared for the unexpected.
Number Of Publications
15 articles
CSP Status: Active
CSP Level: Silver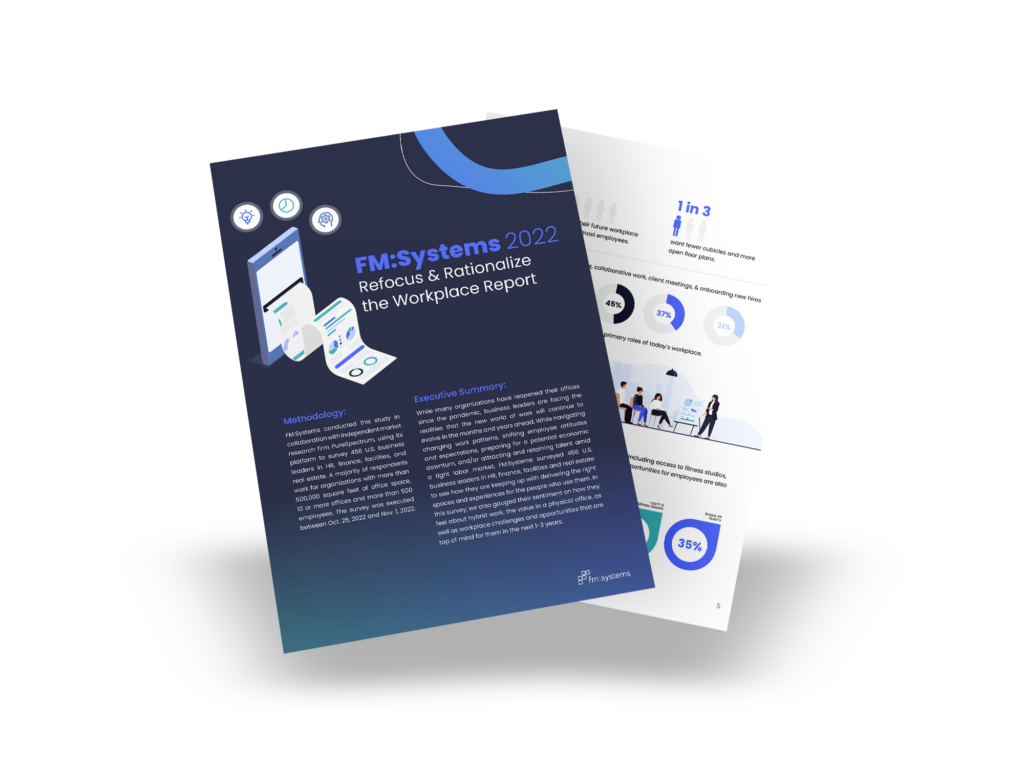 With many U.S. organizations moving past the initial challenges of employees returning to work in the post-pandemic world, business leaders are under …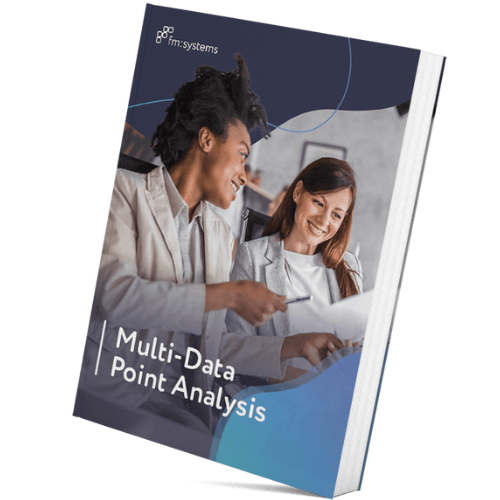 This e-book dives into how multi-source workplace data can give fresh insights into understanding office floor plans and how teams work together. …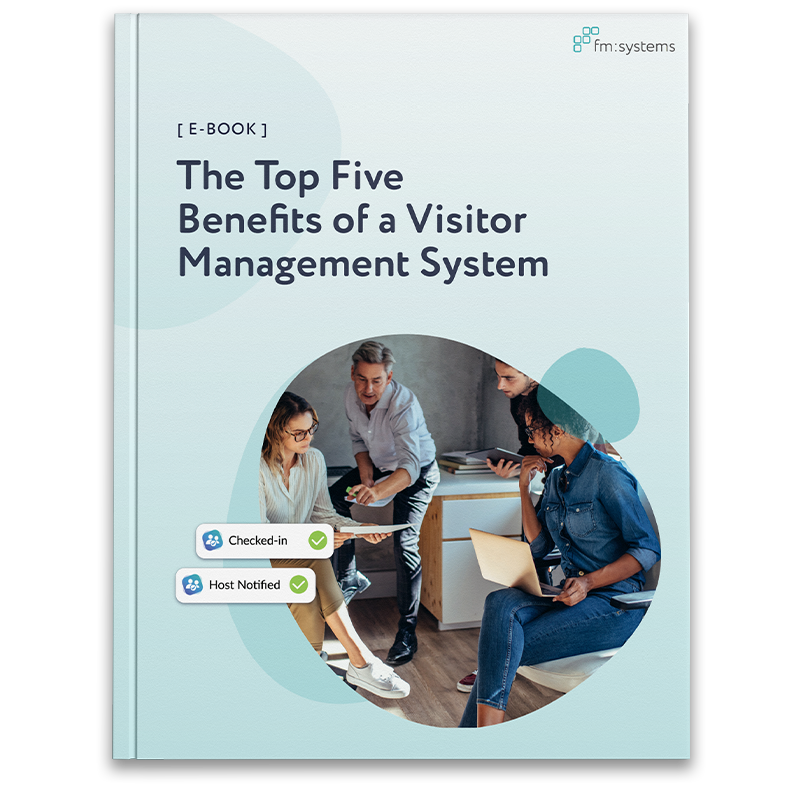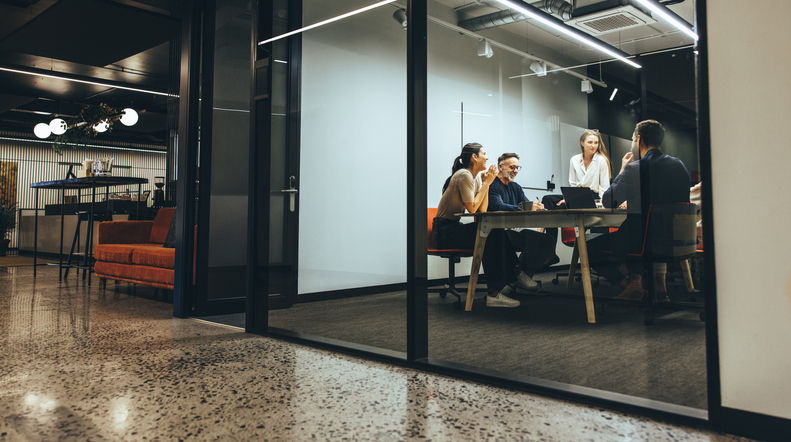 As the world has emerged from the once-in-a-century experience of a global pandemic, we find that a new social contract is being …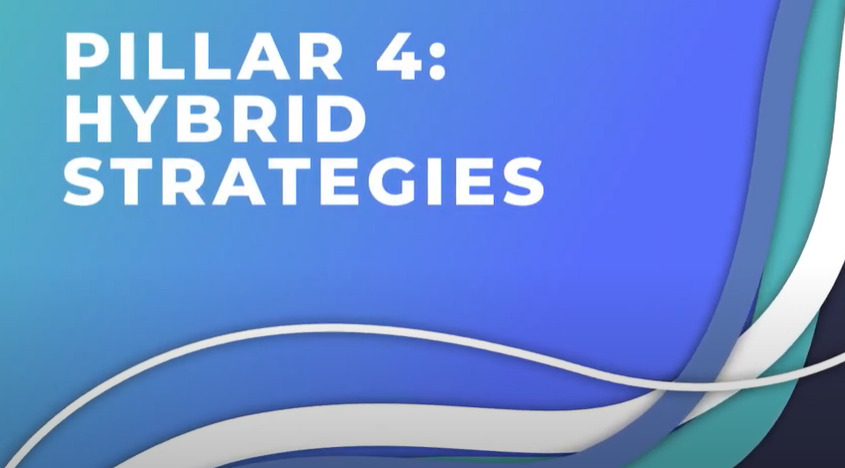 FM:Systems experts discuss the Four Pillars of Workplace Transformation. In this episode, they dive into hybrid strategies.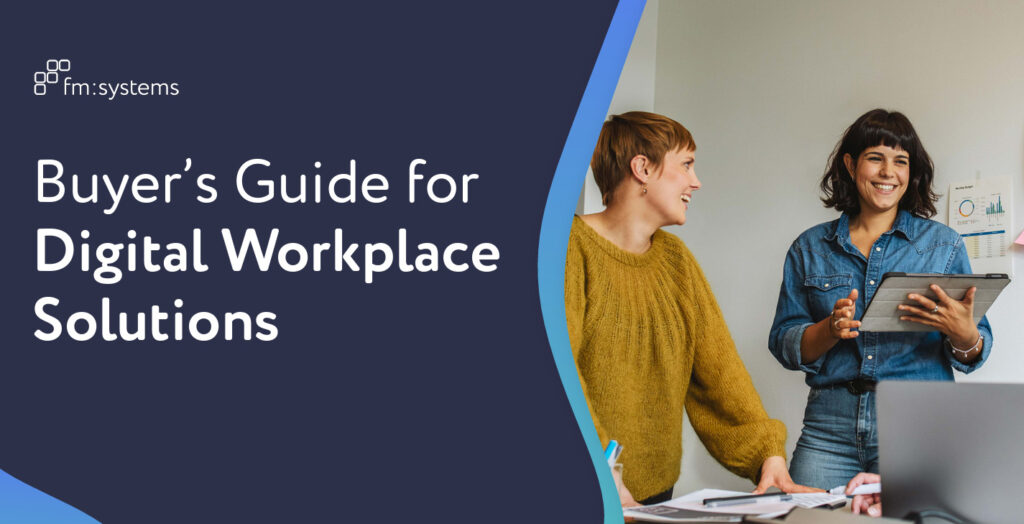 Looking to purchase new workplace tech? This buyer's guide breaks down how to find the best possible combination of digital workplace solutions …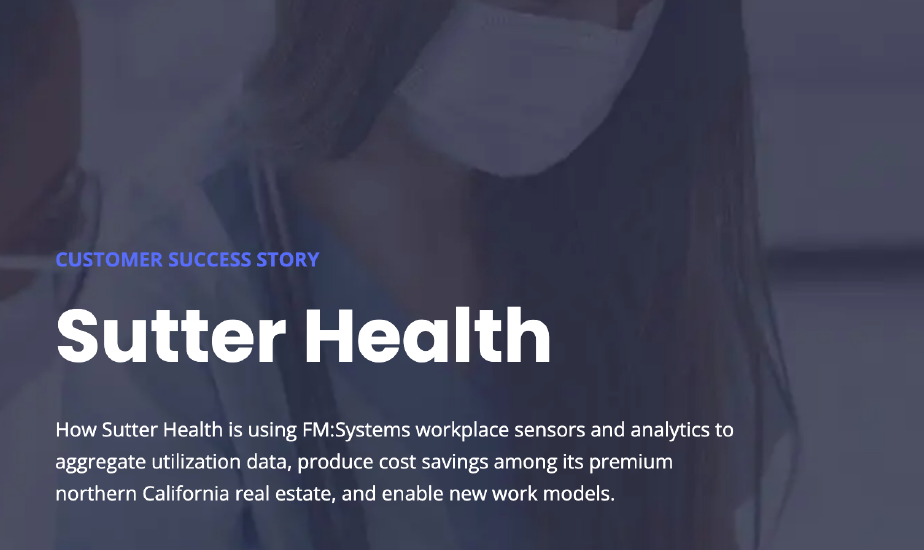 Learn how Sutter Health uses FM:Systems workplace sensors and analytics to aggregate utilization data, produce cost savings among its premium northern California …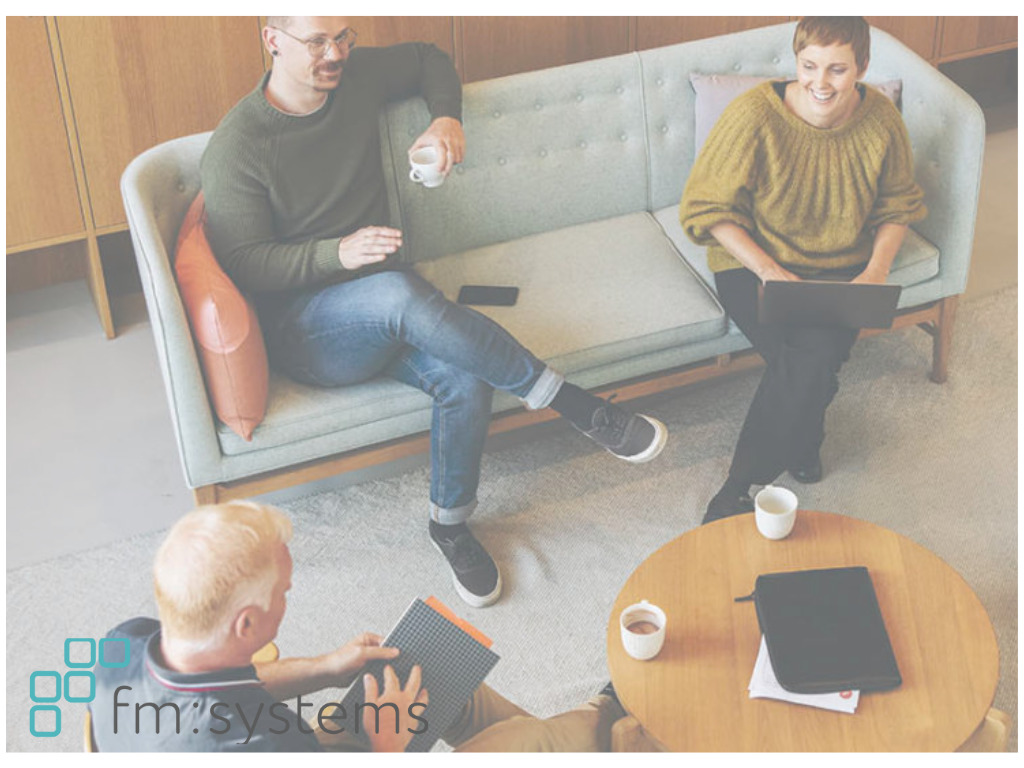 More than 50% of businesses surveyed either know they aren't prepared for facilities management in the digital workplace. Let's explore some of …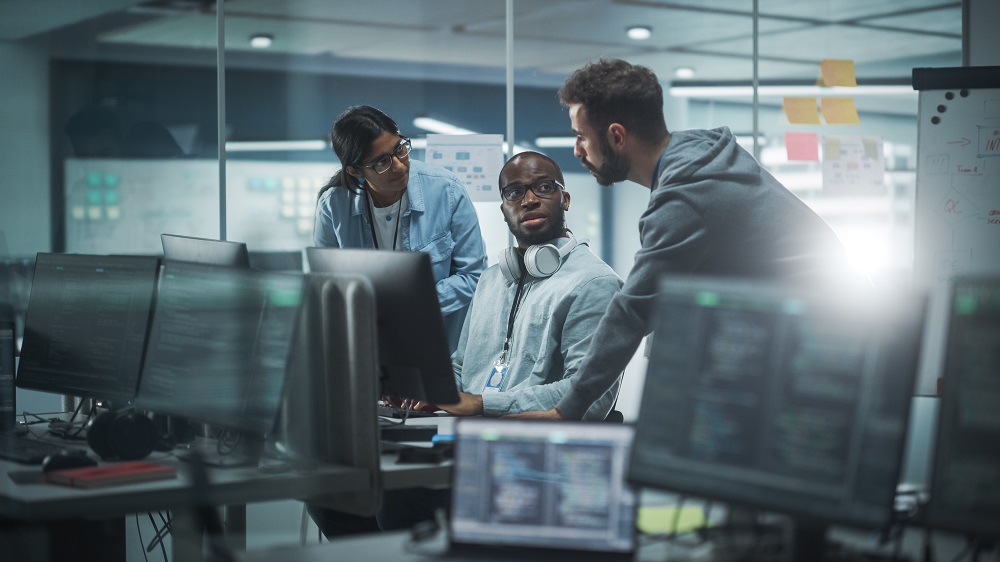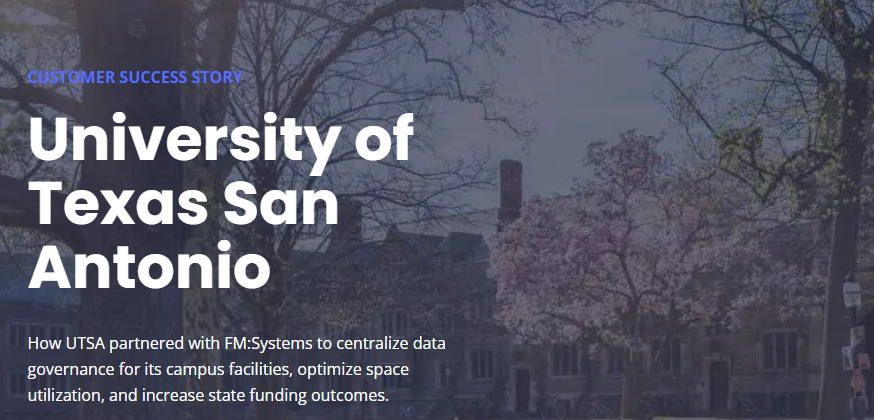 How UTSA partnered with FM:Systems to centralize data governance for its campus facilities, optimize space utilization, and increase state funding outcomes.