ESFM
About the author
ESFM is the corporate Integrated Facilities Management (IFM) division of Compass Group USA. 60,000 Compass FM associates maintain over 1.7 billion square feet each day at more than 3,000 corporate, education and healthcare client locations across North America.
Rooted in hospitality, ESFM elevates the workplace experience by self-performing over 80% of all IFM solutions provided to clients.
Their portfolio of service categories includes Environment, Health & Safety; Facilities Maintenance & Engineering; Energy Management & Sustainability; Janitorial & Industrial Cleaning; Laboratory Support and Workplace Solutions.
Number Of Publications
3 articles
CSP Status: Active
CSP Level: Gold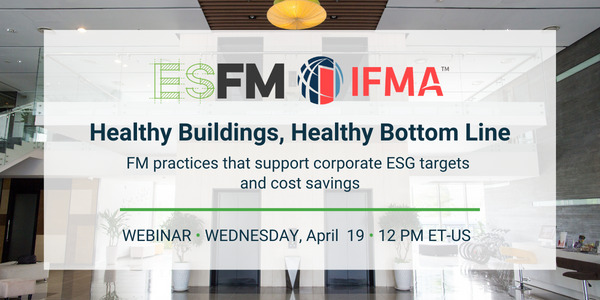 As companies are preparing to respond to proposed mandatory reporting requirements, facility managers can take steps to ensure their building systems are …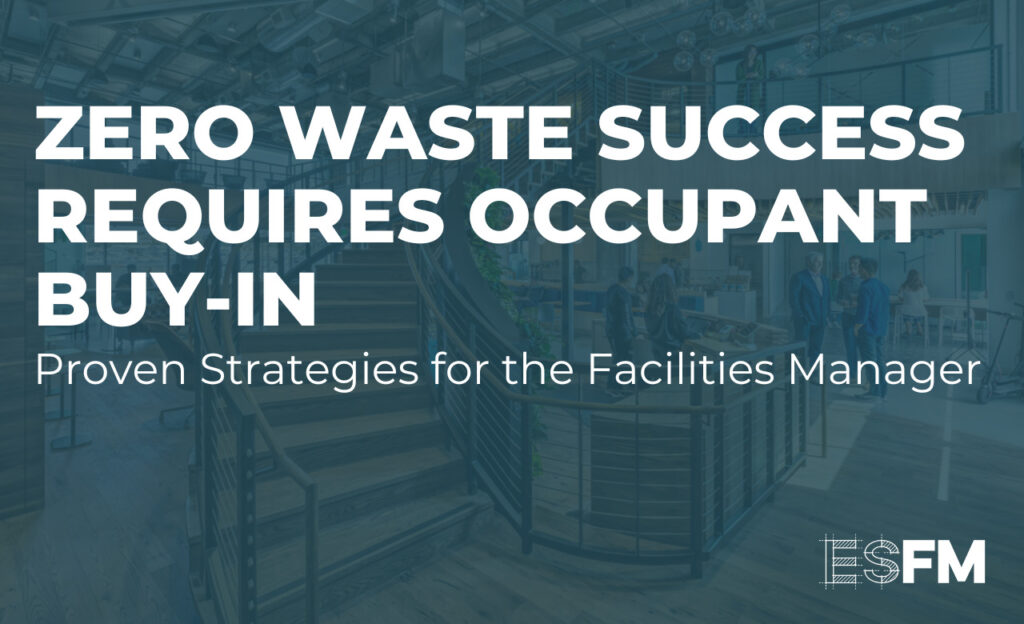 ESFM presents proven strategies from multiple client case studies to educate and engage building occupants on the path to zero waste. Speaker …