Welcome to 2023: Introducing IFMA's new Knowledge Library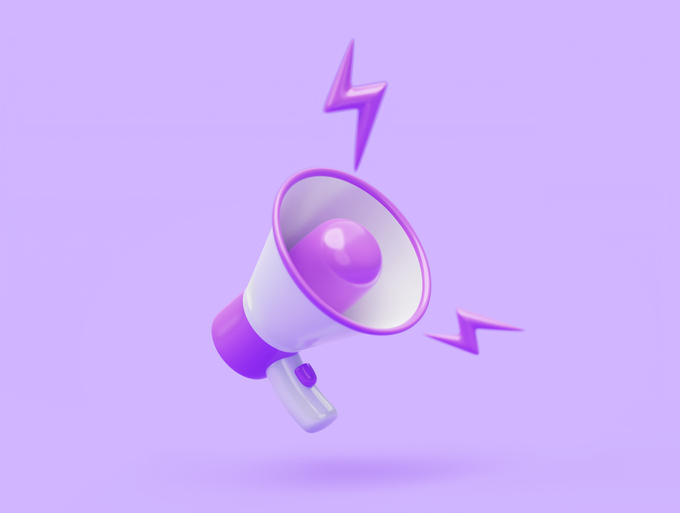 It's official, we're in the future... 🚀
...And with it, we bring you a whole new Knowledge Library!
Hi! 👋 Chris Leake here—IFMA's Director of User Experience—but some of you may have known me as "the Knowledge Library guy".😀 For those who've been around a while, and even those of you who are new to the association, I want to kick off this brief update with a trip down memory lane...
How it all began
We first launched the Knowledge Library for IFMA members and the FM community back in 2015, with one simple goal in mind: Build the greatest single source of high-quality, curated FM thought-leadership available online—for FMs and vetted by FMs.
And since then, we've seen the library consistently grow year-over-year to become one of IFMA's most valuable member and partner benefits.
The impact of the Knowledge Library
The library has enabled IFMA members to find content and templates to solve real-world FM challenges, served as a reference for college students writing thesis projects, has helped build audiences and connections for our trusted corporate partners, and has even supplemented the learning of FMs studying to earn their FMP or CFM credential.
And these are just some of the amazing success stories we've heard about how the Knowledge Library empowers FMs. And it's stories like these that make building the library a passion project for us that are a part of IFMA—members, component leaders, IFMA Fellows, partners, staff and others have volunteered countless time, talent and expertise to make this a product that can truly impact the professional lives of FMs and the industry.
Having witnessed the incredible growth and adoption of the Knowledge Library first-hand over the years, and nurturing this product from its initial idea to what it is today, I'm so excited to share with you all the new improvements and enhancements we've made to the look, feel and functionality of IFMA's brand new Knowledge Library.
A product designed to empower you
As you can see 👀, we've completely rethought, redesigned and rebuilt the entire Knowledge Library experience from the ground up to make it even more valuable, useful and accessible for you.
We spent months surveying members, studying the user experience, reviewing data and metrics, and consulting IFMA Fellows and subject matter experts to build a product that would be what you need, when and how you need it.
Why?
Because, as we say in our values, "we strive for excellence and growth through innovation, leadership and sharing of knowledge."
Simply put, it matters to us to provide professionals like you with the resources and tools that will help you advance your career in facility management.
I hope you enjoy the new experience and features we've designed, and continue to get value out of all of the great thought-leadership you can only expect to get from IFMA.
Have a wonderful 2023 developing yourself, your skills, and your career!
⚡️What's New
Lightning-fast search: Search, browse and filter results almost instantaneously
Dashboard navigation: Navigate the library with a single-click
Toolkit: Download templates, guides and more to help you tackle daily challenges or better strategize
Usable everywhere: New fully responsive design allows you to access the Knowledge Library from any device, anywhere you are.
Simple submit: A single, quick submission process for content authors enables you to submit a piece in less than two minutes
Author pages: Showcase your profile or company brand with a personalized page that links to your published content, social media accounts and website
Topics and tagging: Sophisticated cataloging allows you to see relevant and related content that aligns with IFMA's 11 Core Competencies
Expanded content spotlights: FMs can see the best content curated front-and-center, and thought-leaders can now get increased exposure to highly targeted audiences
Quick links to other IFMA resources: Navigate IFMA's benefits and resources easily from a single location
Comprehensive FM glossary: Access terms and definitions officially adopted by IFMA and used in our training materials
Social sharing: Now you can share Knowledge Library content with the FM community and help them advance in their career, too! (Don't be shy...try it! 😉)
Total and complete access: Oh, yeah...and if you're a full member of IFMA, all of this and more is now 100% FREE and FULLY ACCESSIBLE!
The new Knowledge Library has more than ever to offer and is 100% FREE to all Full IFMA Members.*

Create a free account to explore more great content, or join the association and unlock full access to everything!
* You must have a full IFMA membership. Full access excludes Discovery members. Discovery membership allows 8 article views per month.
Oh, and we're just getting started⏱️
So if you have any comments, questions or feedback that can help improve the experience of the Knowledge Library, please drop us a line at knowledgelibrary@ifma.org
Happy 2023!